Solution Center
We launched this version of the CATALOG APP almost 5 years ago to help funeral directors show caskets and urns on mobile devices. This app has been used by thousands of funeral homes and there in has assisted even more families during their time of need. While we could not have been more proud of what we accomplished together, we are announcing that this original version of the CATALOG APP will be retired on December 31, 2020.
The new and improved replacement is called the Matthews Aurora Solution Center and is ready for you right now…
Simply go to http://apps.matthewsaurora.com and click the "not registered? Click to Request Information" link or call your local sales rep to start using the new CATALOG APP and see all the other great features.
There is also a new App that you will need to add to your mobile devices. Go to the Apple App Store or the Google Play store and search for "Matthews Aurora" and get the SOLUTION CENTER app.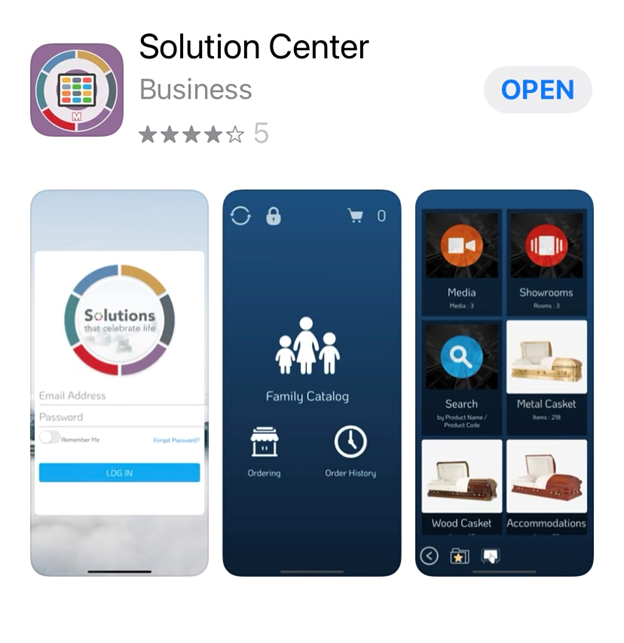 Sincerely,
The Solution Center team